Our Proprietary Products are manufactured in Canada.
Fully engineered & tested with over 1000 installed projects completed.
All of our products meet or exceed Canadian Sheet Steel Building Products (CSSBI) requirements. For more information please visit www.cssbi.ca
The most impressive advantage of DeltaStud is its thermal efficiency. DeltaStud's large web openings reduce the path for heat transfer across the stud - heat flow is confined to the slender ribs that cross the web.
The MegaJoist system is designed and built to resist all superimposed loads and transfer these loads to the exterior walls and foundations. Floors must resist deflection and minimize vibration.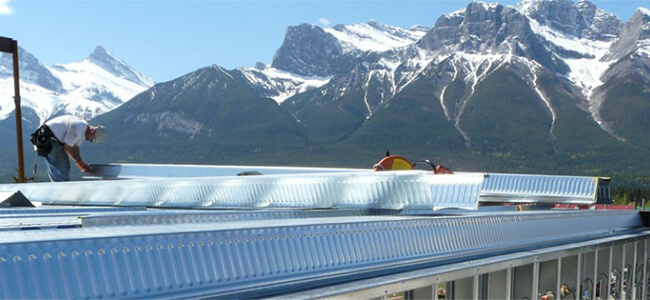 UltraBond deck sections can be craned in place in bundles or as pre-fabricated sections ready for installation. Sections are capable of clear spans up to 32 feet and provide a safe working platform during construction.
This innovative system combines the framework of DeltaStud lightweight steel framing with high performance concrete, creating a composite building panel system that is up to 75% lighter than regular pre-cast panels and just as strong