Imperial Building Products (IBP)
We are a Coast to Coast National Steel Stud Manufacturer serviced by two divisions with branch offices across Canada. Our key employees in sales, production, and management, have experience that ranges from 15 to 40 years in the LSF and the construction industry.
We are a registered member fabricator of the Canadian Sheet Steel Building Institute (CSSBI). Our products are manufactured in Canada, with distribution nation wide.
We provide fully engineered & tested systems, design assistance and cost savings options, with over 1000 installed projects completed in a variety of building types.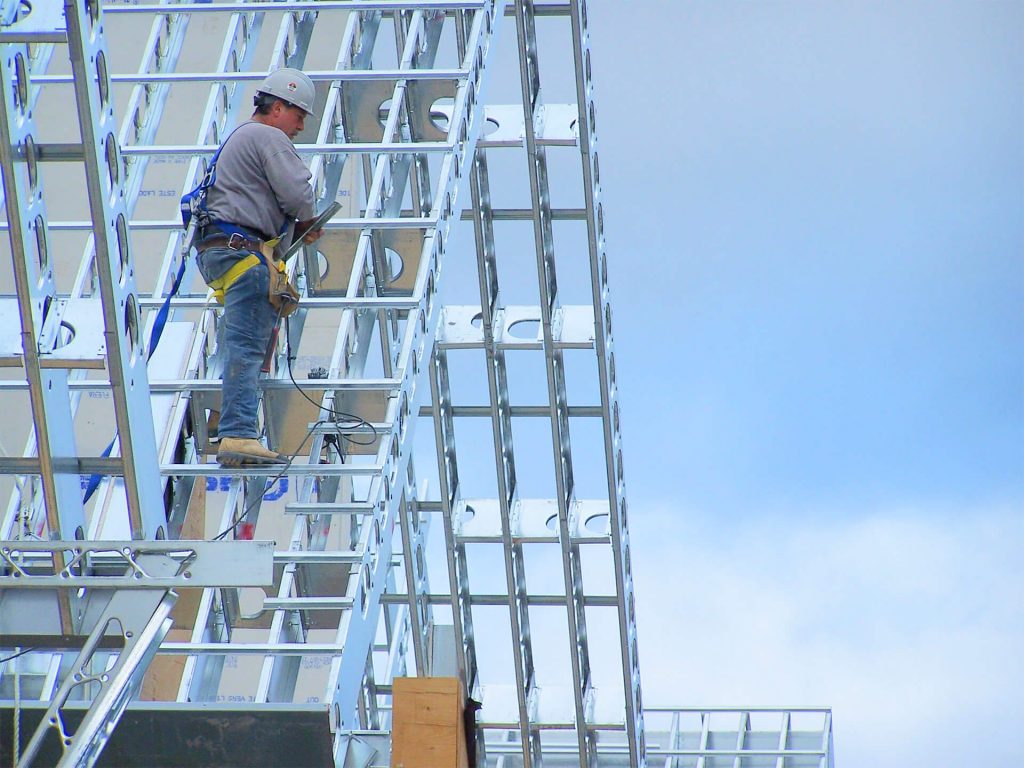 Imperial Building Products Health and Safety Policy
Imperial Building Products Ltd. is vitally interested in the health and safety of its employees. Protection of employees from injury or occupational disease is a major continuing objective. Imperial Building Products Ltd. will make every effort to provide a safe and healthy work environment. All supervisors, employees, contractors, constructors, and suppliers must be dedicated to the continuing objective of reducing risk of injury. Imperial Building Products Ltd. is ultimately responsible for worker health and safety, and will take every reasonable precaution possible for the protection of our employees.
Imperial Building Products Ltd. is committed to promoting a safe and healthy workplace for all employees, contractors, customers, and visitors. In pursuit of our commitment, Imperial Building Products Ltd. will develop, implement, and enforce such policies and procedures that promote and provide a healthier, safer work environment. Imperial Building Products Ltd. understands the importance of safety to the wellbeing and productivity of its people, and strives to safeguard the workplace from injury and wrongdoing through dereliction of duty towards safety.
Imperial Building Products Ltd. will act in compliance with all applicable workplace health and safety legislation.